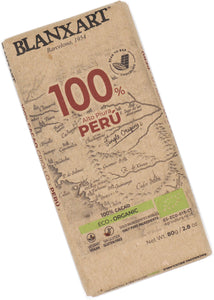 Product description

The exquisite Antidote table contains high-quality Arribas Nacional cocoa, a hint of cayenne pepper and pieces of banana. By minimizing the processing process to the bare minimum, Antidotes manages to preserve valuable antioxidants and nutrients in order to create a true taste experience for chocolate enthusiasts.

Vegan, kosher, gluten-free, lactose-free


Antidote uses Arriba Nacional beans from Ecuador for their chocolates. When selecting cocoa, emphasis is placed on highest quality ; is sourced from Bio-Farm cooperatives and individual cocoa farmers , who set the standard for unconditional quality as high as antidotes as a company.

Antidote roasts the beans in a slow, gentle way , which maximizes the effect of the antioxidants it contains and gives the chocolate an intense but not bitter note.
The fruits, nuts and seeds with which the antidote chocolates are refined are just as noble as the bars themselves and come largely from Ecuador.

Product information
| | |
| --- | --- |
| Content th> | 65 grams |
| Cocoa content | 77% |
| Ingredients | Cocoa beans, whole cane sugar, cocoa butter, dried bananas, cayenne pepper, sunflower lecithin |
| Allergens | May contain traces of milk, soy and nuts. |
| Nutritional values ​​ | 100g contain: 2409kj / 756kcal, fat: 46g of which saturated fatty acids: 27g, carbohydrates: 43g of which sugar: 21g, protein: 9g |