Weihnachtliche Spezialitäten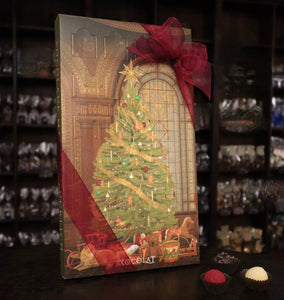 Xocolat Confectionery Special
Discover now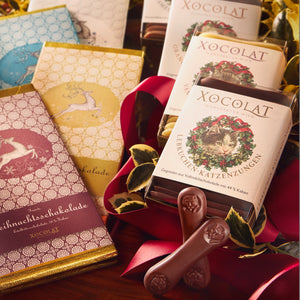 International chocolate specialties
Discover now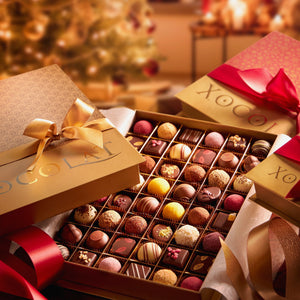 Coated & candied
Discover now
The entire world of good chocolate.
In the Xocolat stores you will find the world of chocolate flavor in selected examples. Since it is a big world we live in, our assortment can only be extensive. Our collection is based exclusively on the quality of the chocolates, their authenticity, originality and depth of culinary character. This selection has been repeatedly described as exemplary. Leading chocolatiers such as Stéphane Bonnat and Bertil Akesson call Xocolat at Palais Ferstel the world's best-stocked chocolate specialist shop . Chocolate tester Georg Bernardini classified Xocolat's original store in Vienna's Palais Ferstel as best chocolate shop in Europe . Here you will find the whole wonder world of fine chocolate prepared delicately.
What experts write about Xocolat
"Austria's first address for specialties related to cocoa beans"
Welt am Sonntag
"Xocolat deserves a great medal for services to the chocolate culture"
Falter, the city magazine
"The best Chocolate you can get in Austria."
Handmade Viennese chocolate.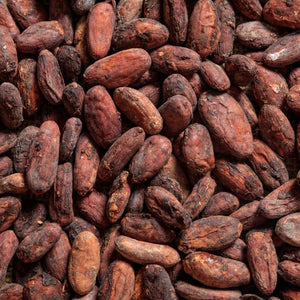 Origin
For example, as a dark couverture, a single-variety Criollo product with more than 70% cocoa content is predominantly used - not only for pouring tasteful, elegant tablets, but also for coating confectionery.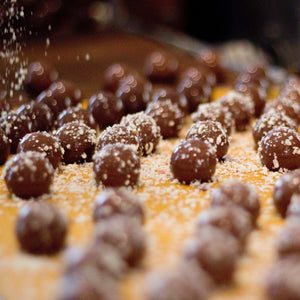 Craftsmanship
In the Xocolat manufactory, chocolate specialties are predominantly made by hand from high-quality couvertures, fresh nuts and aromatic fruits, noble distillates and other natural ingredients.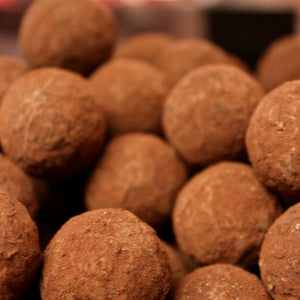 Highest Quality
In the specialties of the Xocolat manufactory, the fruit taste comes from freeze-dried fruits or fruit pulp without any added flavorings, as well as from noble destillates.